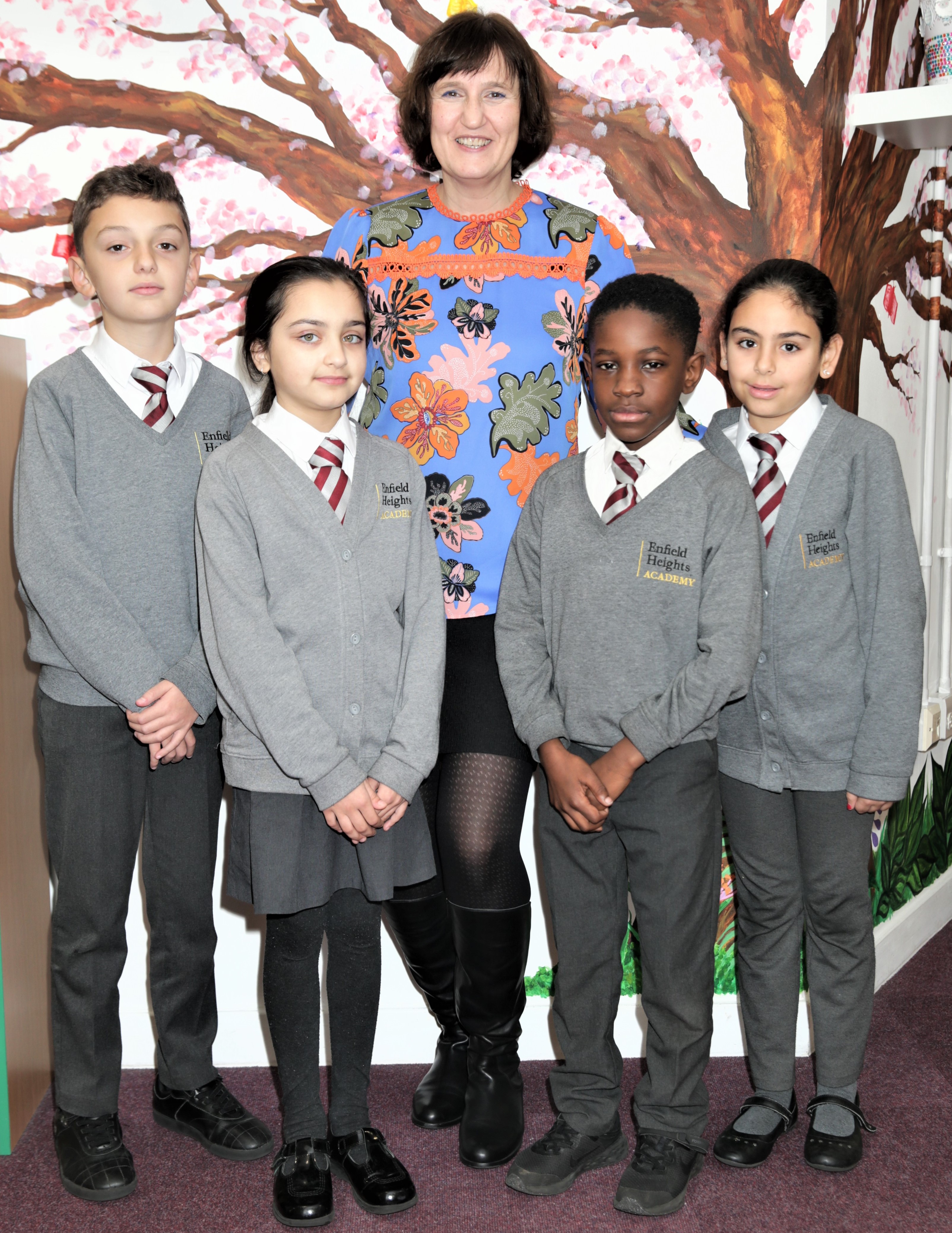 At Enfield Heights Academy we are very proud of how smart our pupils look when they wear our uniform.
We believe in fostering a sense of belonging and unity among our pupils.
We are very proud of home smart our children look when they wear our uniform.
Our uniform policy ensures that all pupils present themselves neatly and are therefore ready to embark on their educational journey.
The Enfield Heights uniform consists of a number comfortable and stylish combinations of clothing.
We have kept the use of the logo to a minimum to make the uniform as affordable as possible for families, with many items available at great value for money at your local supermarket.
We believe our uniform promotes equality, eliminates distractions, and encourages a positive learning environment.
Remember, wearing the Enfield Heights primary school uniform is a symbol of pride and unity as we strive for academic excellence together!

Please visit your uniform shop or website to explore the options, place an order, or get further assistance.
School uniform letter
All the information you need about our school uniform can be found below and in the letter sent to families here.
Hardship fund
The Trust has a hardship fund.
We may be able to help you if you are struggling.
Please contact the school office to find out more.
Uniform shop
Smiths Schoolwear
1-3 Pitfield Way, Enfield EN3 5BY
Find out more here.