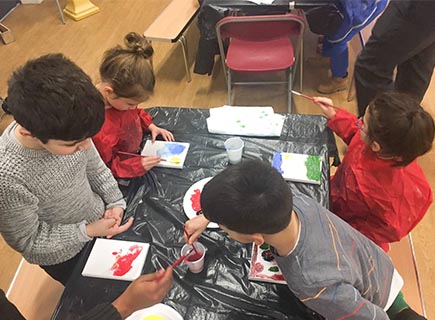 A warm welcome to the PTA pages on our school website.
A successful and active PTA is crucial and we want as many parents as possible to get involved.

Here you will find a wealth of information about our activities and fund raising events. We hope you will feel inspired to join your PTA.

Without the support of our parents, carers and teachers at the school, the PTA couldn't fund projects that have added so much value to the children's education and enjoyment at Enfield Heights Academy in recent years.

The PTA has a much wider role beyond fundraising.
Our PTA is also critical to spreading the values of our school community and helping to create partnerships and friendships across the school.

Becoming involved is a great way of getting to know other parents and also gives the children a real sense of belonging.

We are always on the lookout for new members to join our team as we believe that with every new member comes new ideas, another pair of hands & fresh energy.
You can put as much or as little time as you like, every little helps, so don't be shy, why not join us?
So, if you'd like to get involved, in any way you can, then please contact us. We look forward to welcoming you onboard!

We are always grateful for any help so if you are interested in joining the PTA, please see the school office, one of the current PTA members, or email us [email protected]