Our remote learning strategy is published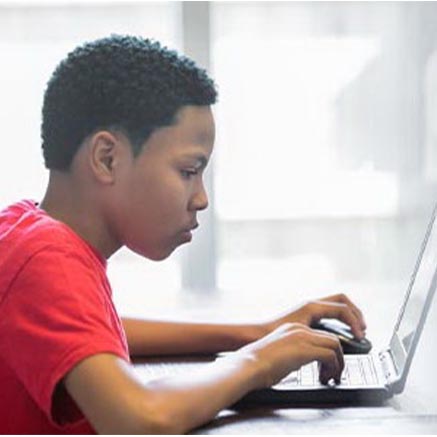 Blended learning strategy and remote learning review
At Enfield Heights we are committed to providing high quality blended learning inside and outside of the classroom for all children.
Our aim is to ensure:

•    All children have access to the internet when this becomes more freely available through government initiatives.

•    All families have at least one device for home learning and where possible all children have their own device.

•    Our online opportunities provide a learning experience that is appealing and delivers successful learning outcomes and a curriculum that follows classroom learning.

We welcome feedback at all times from our families about how we can improve what we are doing.

You can read our full strategy on blended learning and remote education here.

Review of remote education published
A framework to help schools identify strengths and areas for improvement in their remote education provision was devised by the government.

So that pupils and their parents know what to expect from the school if they need to self-isolate, or where national or local restrictions require them to remain at home, we are publishing information about our remote education provision on our website.

In January 2021 the government produced a new framework to support schools in England to identify the strengths and areas for improvement in their remote education provision.

This framework aims to help schools to:

•    identify the strengths and areas for improvement in their school or trust's remote education provision
•    find resources (including training), guidance and networks to help them improve their provision

During January 2021 we undertook our review.

You can read a copy of our review of remote education here.

Home learning survey - please help us.
We are currently carrying out a comprehensive survey of our families to see how we can further improve on the way we provide home learning, as well as finding out your latest views on what is working, what can be done better, what issues you are experiencing and what types of extra support you may need.

The survey has questions for parents and carers, and for children.
You can complete the survey here.

Home learning January updates

See our newsletter with home learning tips here.

Remote Learning Expectations
Every day at 9.00am, all children in years 4,5 and 6 and every day at 9.30am all children in Reception, years 1,2 and 3 will be expected to log onto a Zoom call for registration.
Any children who do not log on will be contacted by the school.
During this Zoom meeting, teachers will go through the learning that will be set for that day.  Learning will cover all areas of the curriculum just like a normal school day and will be differentiated and set accordingly on DB Primary.
Children will then have the rest of the morning to complete and upload their work back onto DB Primary by 3pm. Throughout the course of the day, teachers will be in contact with groups of children via Zoom to give feedback and support children with any misconceptions ready for the next day's learning and also for additional learning sessions.
You can read the full letter from the Headteacher here.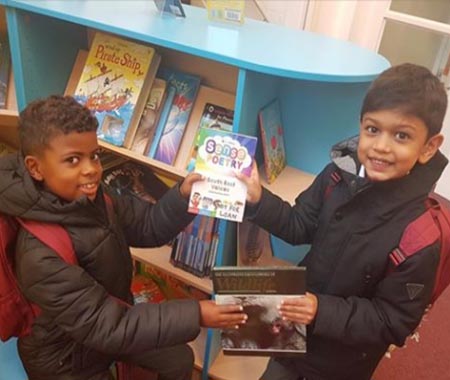 Help is available
All systems can appear to be difficult to get to grips with at first but DB Primary is very easy to use once you get started with it. We have produced various step by step videos and guides you can read. These show you exactly how to login, explain useful tools you can use in DB Primary, set out instructions for children to download tasks and to upload work and photos back into DB Primary. If you or your child doesn't understand a task, they can email the class teacher for assistance through DB Primary.

DB Primary
DB Primary is one of the UK's leading online learning platforms. Its is easy for children to use and for parents to help with learning at home. All tasks can be set and completed within DB Primary. Children are able to access a variety of learning activities that are directly linked to the National Curriculum. 
DB Primary is to be used by all children from Reception to Year 6.

All children have been given a login. Once your child logs in, they will be able to see work that has been added for them to complete.

In addition to this, your child can also access a range of self-learning activities.
If you have any queries relating to DB Primary, including how to get your login details, please email us with your child's name, year group and the school they go to eha@chat-edu.org.uk . If you click on the yellow whistle on the top left corner of the DB Primary screen, you can send a message to the class teacher.

Jade-Simone Bacon, Headteacher

How to log into DB Primary

How to information and support