World International Day at Enfield Heights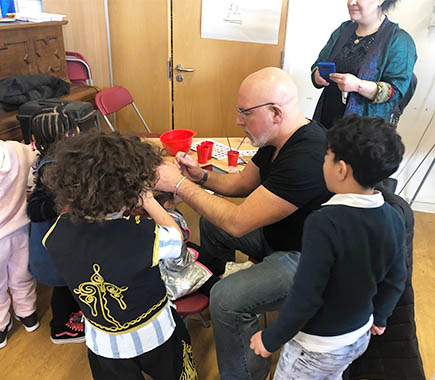 World International Day

Thank you to everyone that joined us for the PTA's wonderful World International Day!
There was a great variety of international foods on show from colourful curry and rice to cheesy pizza.
Headteacher, Mr Clifford, painted pupils' faces with superheroes, animals and patterns.
CEO of the Trust, Marino Charalambous. attended and met with parents/carers at the event.

The Mayor of Enfield, Saray Karakus, also visited to meet with children and parents.
"It was a real pleasure to be at Enfield Heights Academy today for World International Day! Wonderful to see different cultures enjoyed the ethnic food of each nation represented." - Mayor of Enfield Saray Karakus.
Thank you to the PTA for putting on this amazing event.