Enfield Heights Summer Challenge Winners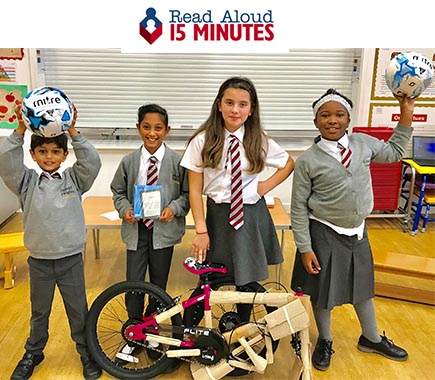 Read Aloud Summer Challenge Winners

Congratulations to (from left to right) Zane, Rhea, Jasmina and Nyashia our prize winners in the Summer Read Aloud Challenge. All the Trust's primary schools took part.
Entrants were asked to successfully complete 5 Read Aloud challenges - involving reading, writing, composing a poem, and undertaking research.
Rhea and Jasmina were the overall winner, with the best entry for completing all 5 challenges.